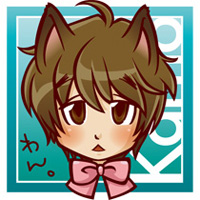 Hello, I'm Karno.
:interests:
C#, XAML, WPF, Python3, Keras, Rust, Windows, Linux, Security, Wireless Communication, Operational Technology, User Interface, Minecraft,
:attributes:
'90s, Male, Master of Engineering, Hyogo/Nagoya, Japan
:tombstones:
Krile is a twitter client, especially targeted on twitter-addicts. Krile had been developed for about 9 years, but it is no longer updated due to twitter's new policy about 3rd party apps.

Cadena is a twitter accessor library that was developed for next-generation of Krile. Cadena focused on the performance especially handling streaming messages. However, twitter have decided to turn off the streaming API.

Phronesis is a MVVM framework for apps of the UWP environment. Since next-generation of Krile is planned run on the UWP environment, this library was developed, but next-gen Krile was abandoned and also this library was also.

Masquerade is a utility that changes your profile of the twitter. Masquerade reads the stream and triggered by the specific keyword, but twitter have decided to stop providing the streaming api.
© 2019 karno.